Powered By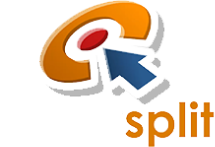 "Differentiating Marketing Technology"
The World's
First
&
Only
Real Time Dynamic
Marketing Engine
The World's Fastest Vertical Search Engine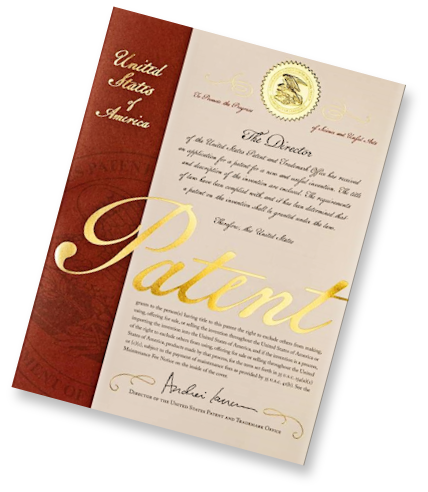 rock
the marketing world!
outside the lines!!!
Rev up your marketing with
ClikitySplit
& leave your competitors in the dust.
They will never catch up!
See ClikitySplit
in Action
To see
ClikitySplit
in action, tap
ClikitySplit.com/merebulles
. View the video that displays at login, then "X" out of the video and sit back and watch the future of mobile marketing unfold right before your very eyes.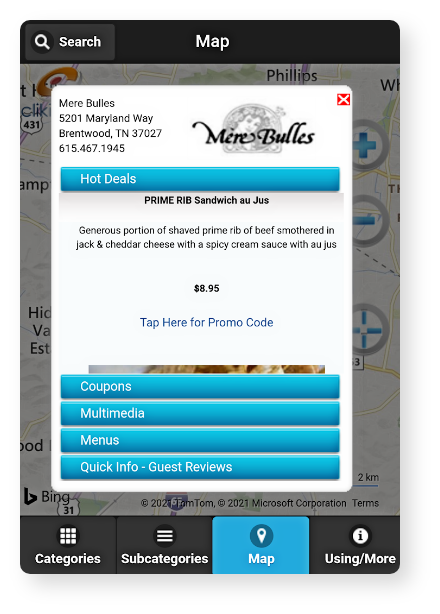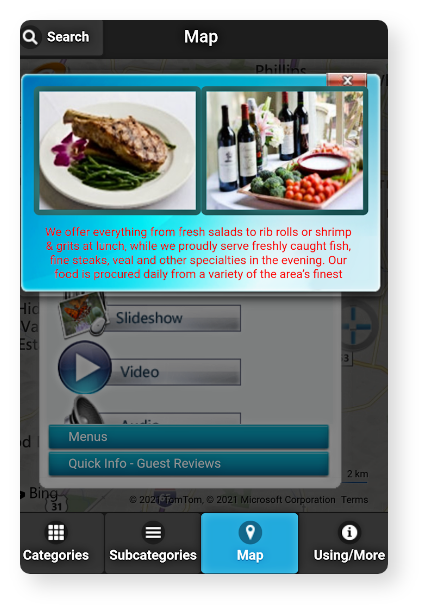 About
ClikitySplit
Videos

About
ClikitySplit
Videos
ClikitySplit Patented
Real Time Technology
On October 20, 2020 I received utility Patent #10,810,619 on
ClikitySplit's
real time marketing technology.
Real time marketing IS the future because it turns ordinary advertisers into savvy marketers by empowering them to change their content in real time to run enticing special sales promotions or respond to deteriorating business conditions, exciting their followers and filling those empty seats and stores.
Using ClikitySplit, savvy marketers change the content of their "dynamic billboards" in 2-3 minutes to run tempting, time-sensitive "Hot Deals" to drive traffic. Once the content is changed, notifications are immediately pushed to the business's Facebook timeline, Twitter feed, and on an opt-in basis, to end users' smartphones.
Clikity
Split
Built for Both Businesses & End Users
ClikitySplit is not only revolutionizing mobile marketing for businesses, it is also revolutionizing the search process.
ClikitySplit is 99.9% tapping, not typing. Typing is only required to change the default hyperlocal map that displays at login based on the end user's current GPS coordinates. Searches take only 3-5 seconds with all spam eliminated. Do I hear a hallelujah?
Searches are initiated by tapping a category and then a subcategory. Immediately, search results are shown visually via
green
and
red
dots.
Displays the businesses name, address, city, state, zip code, and phone number.

Signifies the business uses ClikitySplit's real time dynamic marketing technology.
Red dots are where the business really stands out and where real time marketing kicks in. Red dots signify that the business uses ClikitySplit's real time marketing technology by building their proprietary dynamic billboard. The business's dynamic billboard contains all the decision-influencing information anyone could ever desire including "Hot Deals" and "Coupons" to drive sales.
To change categories (e.g. Restaurants → Retail/Shopping) or subcategories (e.g. Restaurants → Steak → Seafood), there is no need to start a brand new search as required by the search engines. Just tap the category or subcategory. Immediately, the new search results are displayed on the same hyperlocal map where the previous search results were displayed.
As a result, ClikitySplit is by far the world's fastest vertical search engine. 1,000 times faster than Google!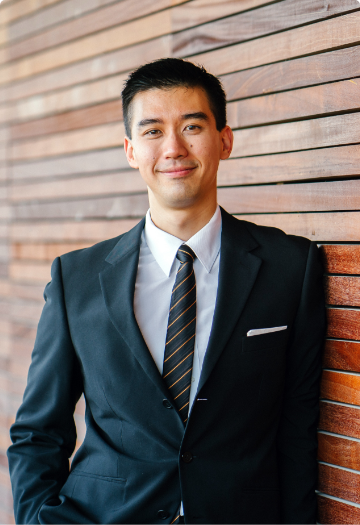 Business Owners
Businesses build their own unique, proprietary rich multimedia mobile website (dynamic billboard) in 20-25 minutes with ClikitySplit's step-by-step wizard and change their content thereafter in just 2-3 minutes. Nothing is simpler or faster! Or we will build your dynamic billboard for you for $100.
Differentiating Real Time Marketing Tools
99.9% tapping, not typing

Typing is only required to change the default city's hyperlocal map displayed at login

Based on your current GPS coordinates
End users are in total control of their mobile experience at all times, pulling down what interests them and solely determining how long it is displayed

Nothing is ever "pushed" onto their smartphone
1,000 times faster than Google!

Limited only by how fast you can tap
ClikitySplit prohibits

ALL

advertising!

No push advertising! Never! Ever!

ClikitySplit does absolutely NO tracking
True "narrowcast analytics"

The "Holy Grail of Marketing"

ClikitySplit captures every interaction with the business's proprietary "dynamic billboard"

Only ClikitySplit can capture them!

One of ClikitySplit's patent claims
Once built, contents of the dynamic billboard can be changed in real time in 2-3 minute

To run enticing sales promotions or immediately respond to deteriorating business conditions

This is differentiation marketing in its purest sense
POIs (points of interest) build their "dynamic billboards" with us

Or can build the dynamic billboard themselves in 20-25 minutes with our step-by-step wizard
Only POI that meet specific parameters (re category & subcategory) and lie within the displayed map's GPS coordinates are displayed on the hyperlocal map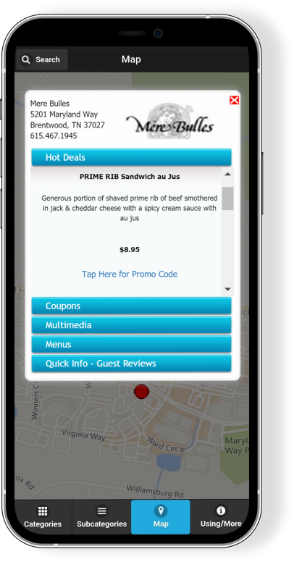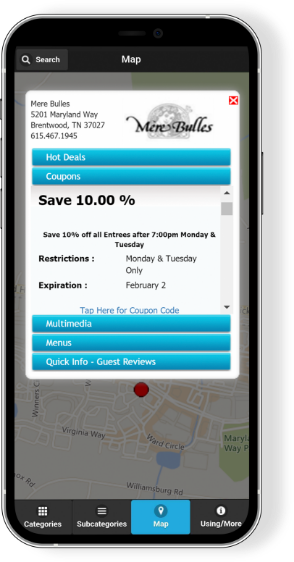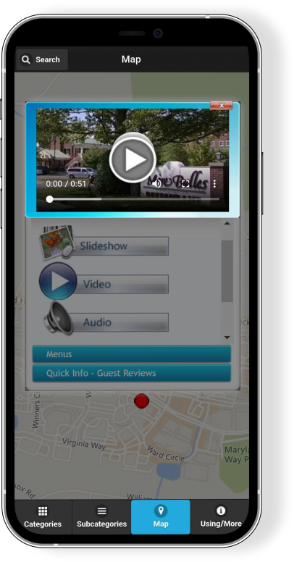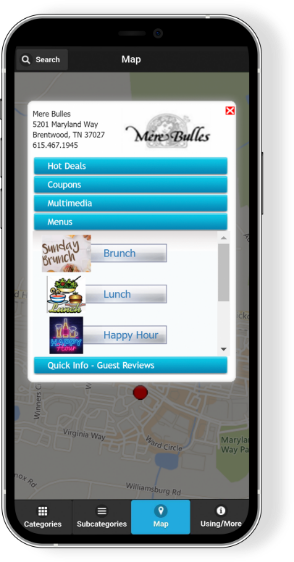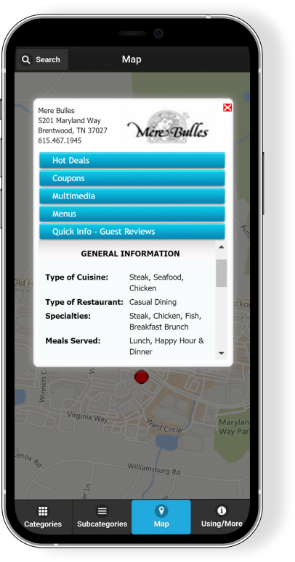 Capturing "True"
Narrowcast Analytics
One of
ClikitySplit's
most powerful features is its unique ability to capture true
"narrowcast analytics"
- the holy grail of marketing - which has heretofore been an unattainable goal of every marketer. Capturing "True" Narrowcast Analytics is one of my patented claims.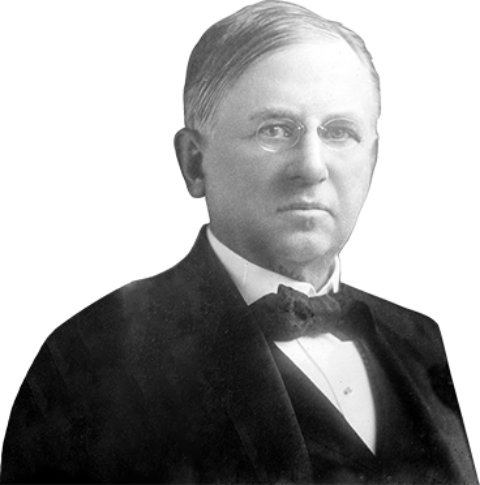 "Half the money I spend on advertising is wasted. The trouble is I don't know which half."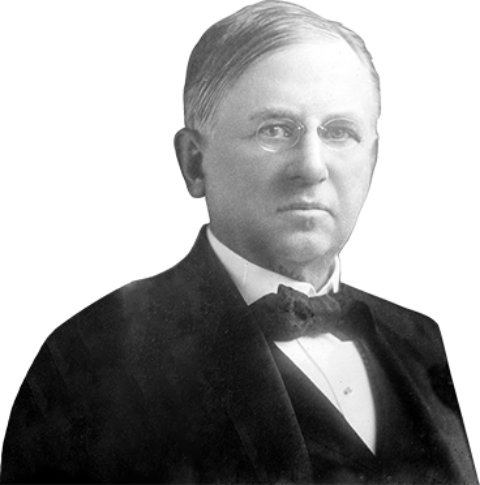 Father of modern advertising and a pioneer in marketing
Since ClikitySplit displays search results based on specific, narrow parameters, (e.g. Restaurants → Steak) and businesses that fall within the displayed map's GPS coordinates, each time an end user accesses the business's proprietary "dynamic billboard" every interaction with that dynamic billboard is captured. No other website can do that!
At midnight, the "true" narrowcast analytics are emailed to business management, advising them to which of their marketing endeavors returned a positive return on investment and which ones were a waste of time and money.
ClikitySplit Captures "True"
Narrowcast Analytics
Effective & Inexpensive
Offline Marketing
ClikitySplit
teaches customers how to effectively and inexpensively market their business offline via simple, powerful, differentiating techniques, empowering them to
"out-fox & out-market"
their competitors.
Proud Member of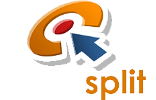 We Run
Hot Deals
often! Lunch, after lunch, Happy Hour & Dinner!
Opt-in to receive texts or follow us on Facebook & Twitter to receive notifications & promo codes.
ClikitySplit.com/businessname
Zoom Meetings
& Educational Webinars
ClikitySplit
holds Zoom meetings or educational webinars weekly as follows:
Among the topics covered:
Demonstration of ClikitySplit - The Future of Mobile Marketing
Building your Dynamic Billboard in 20-25 minutes with our step-by-step wizard
Uniquely changing your content in 2-3 minutes to run enticing sales promotions
How to Effectively & Inexpensively Market your business offline
Tuesdays, Wednesdays & Thursdays:

12:00pm, 2:00pm & 4:00pm.
All times are Central time zone
In addition, at least weekly, ClikitySplit will hold Zoom meetings to build each customer's dynamic billboard with them in case they prefer that method.
To prepare for that meeting, just compile your images and text for "Hot Deals", 'Coupons", "Slideshow", "Video", "Audio", "Menus", and "Quick Information" and be ready to rock and roll. You will be marketing in real time within 30 minutes.
Register For Zoom Meeting
Add Your Business to
ClikitySplit
Adding your business to ClikitySplit is a snap. It takes only a minute.
The green dot listing is broken down by category (e.g. Restaurants) and up to three subcategories (e.g. Steak, Seafood, Ribs).
The
"Add Point of Interest"
video located under the "Using/More" tab at the bottom of
ClikitySplit's
homepage demonstrates the ease of adding your business.
Then, via its Zoom meetings and webinars,
ClikitySplit
builds their proprietary dynamic billboards with them and teaches them how to
"out-fox & out-market"
competitors, turning the generic green dot into the real time marketing, revenue-generating
red
dot.
ClikitySplit
gives every business a free
"green dot"
listing in ClikitySplit. That includes:
Name of Business
Street address
City
State
Zip code
Phone Number
ClikitySplit for
Real Estate
Real estate agents are a dime a dozen. So how do you stand out from your competing real estate agents? It is easy with ClikitySplit!
Just give prospective buyers all the information they could ever desire in one central location—the property's dynamic billboard. Answer all the questions even the pickiest home buyers could ever desire via an informative mobile website and save them time, while impressively showcasing the property via a video and 40 photos that are enlarged with a tap.
If you are the seller and sick of paying high commissions for selling your house and want to DIY it, ClikitySplit has you covered.
ClikitySplit for Real Estate
empowers even the least tech savvy home owner to build a rich, multimedia mobile website that showcases their property in about 30 minutes.
If you own rental property, ClikitySplit has you covered there too.
ClikitySplit for Rental Property
uses the same technology as
ClikitySplit for Real Estate
but is designed specifically for rentals.
ClikitySplit for Real Estate
makes your real estate really stand out by including the following information on your proprietary "accordions":
Description/Overview
Key Decision-Influencing Rooms
Multimedia:
Photo Gallery
Quick Information
Please feel free to reach out to me with any questions. I am eager to teach you real time dynamic marketing and show you how to "out-fox & out-market" your competitors.
Jim Clouse
Founder/Owner/Inventor